VBSpam: the past two years on the podium!
Lecco, August, 4th 2013
A few days ago was released the latest result of the prestigious test by Virus Bullettin, an independent global publication specific to the field of viruses, spam and related malware, andLibra Esva has been awarded yet another recognition by ranking third with a Spam Catch Rate of 99.94% and zero false positives, that have earned the third VBSPAM+ recognition.
Martijn Grooten, technical director at Virus Bulletiin, said:
Since joining the VBSpam tests back in 2010, Libra Esva has consistently ranked among the top performers. This test was no exception, as the Italian product achieved the third highest catch rate, the third highest final score and its third VBSpam+ award.
We then went to rebuild the performace of Libra Esva from the beginning of 2012 and it came out an absolutely amazing profile: in the last two years the product, compared with world giants leaders, it has been never off the podium!

The figure depicted in the chart is the incredible consistency of the product. Spam evolves, spam attacks adapt to new anti-spam technologies trying to get to their destination, and always be on top, has a meaning that goes far beyond the result of a single test!
Libra Esva, the italian solution compared with the giants worldwide, has now demonstrated with its performance over time deserving the title of top performer!
Below the latest VBSpam Quadrant of July: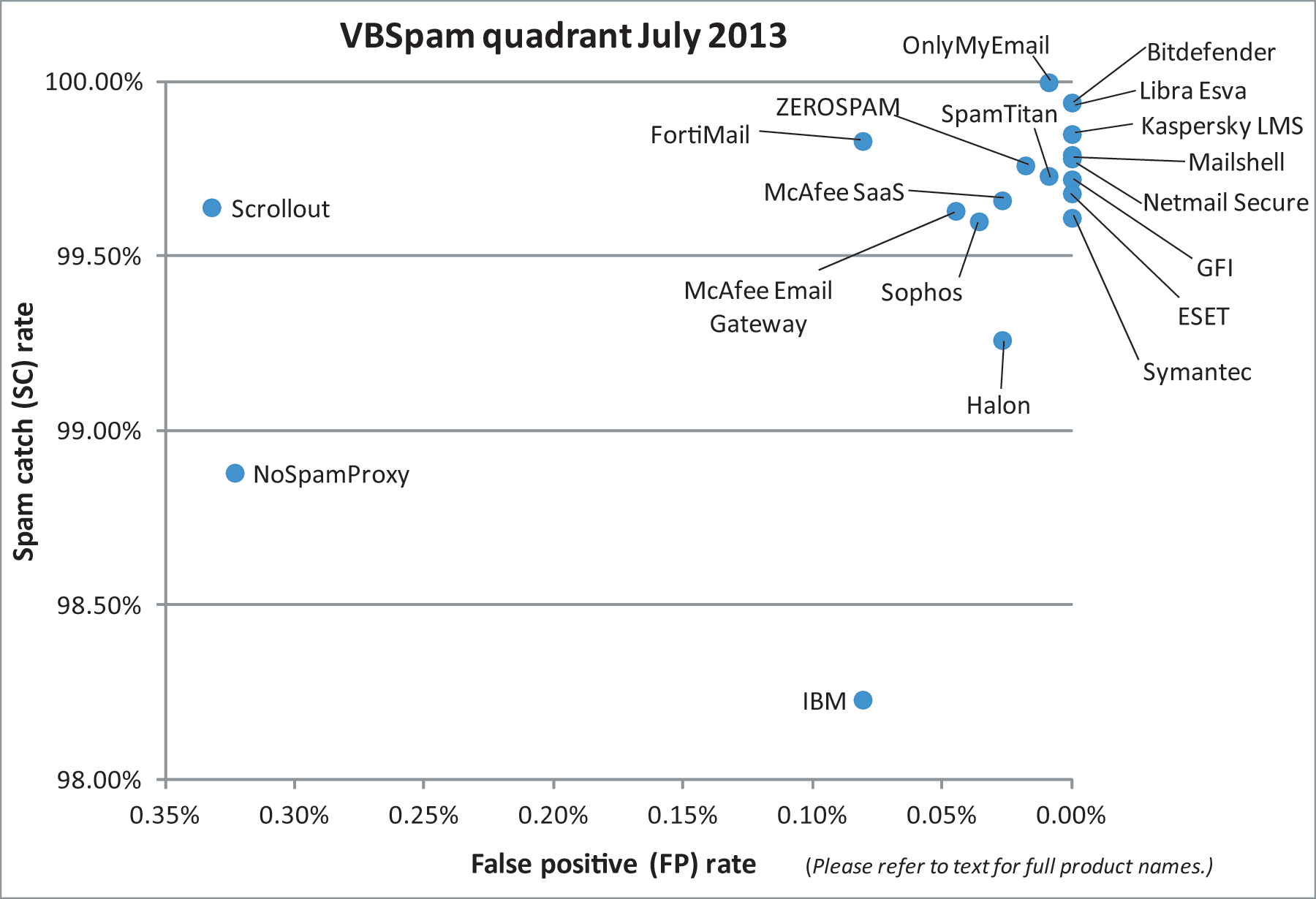 https://www.libraesva.com/wp-content/uploads/2014/10/download.jpeg
204
204
Paolo Frizzi
https://www.libraesva.com/wp-content/uploads/2022/10/Libraesva_logo_RGB-208x30-1.png
Paolo Frizzi
2013-08-04 10:33:42
2015-01-02 19:15:40
VBSpam: the past two years on the podium!