Libraesva Email Security has been named Enterprise Security Solution Of The Year!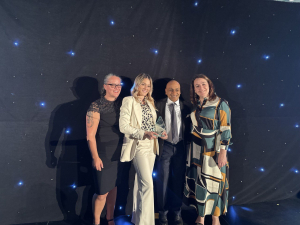 We're thrilled to announce that last night Libraesva Email Security was named "Enterprise Security Solution of the Year" at the 2023 Computing Security Awards!
This award is a testament to our commitment to safeguarding enterprises from evolving cyber threats, and we could not have achieved this without our incredible customers and partners.
Congratulations to the entire Libraesva team for their dedication to creating industry!