Libra Esva has won a seventh consecutive VB Spam award . In the April testing Libra Esva came in an impressive 2nd out of the 19 solutions being independently tested by Virus Bulletin.
VBSpam Test history

7 Pass, 0 Fail from May 2010 (0 tests not entered)
Since our initial participation in the testing we have constantly been placed in the top 5 solutions. In fact our latest 2nd place is our third in a  row!
Libra Esva proves once again it's leadership in this field, outperforming renowned brandsincluding:  Anubis, BitDefender, Eleven, FortiMail, GFI Mail Essentials, Halon Mail Security, Kaspersky, McAfee Email Gateway, McAfee EWS, Sophos, SPAMfighter, SpamTitan, Symantec Messaging Gateway, The Email Laundry, Vade Retro, Vamsoft ORF, and Spamhaus.
You would expect us to tell you how great our product is. But don't just take our word for it.
We offer you the opportunity to try ESVA for 30 days totally free and fully supported!"

Martijn Grooten, VBSpam technical Director, said: "With zero false positives and a 99.94% spam catch rate, Libra Esva wins its seventh VBSpam with the second highest fi nal score for the third time in a row.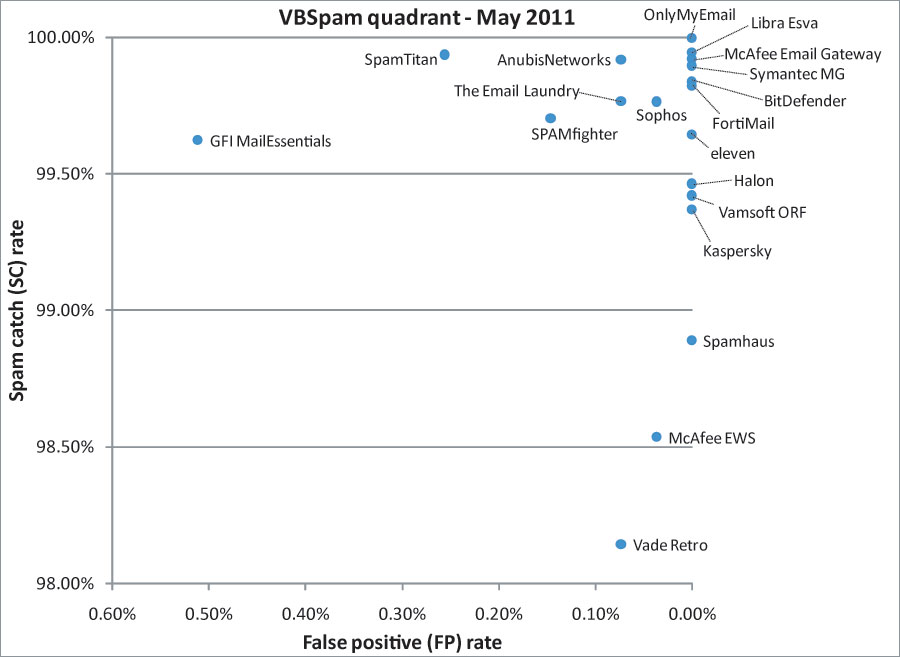 https://www.libraesva.com/wp-content/uploads/2014/10/download.jpeg
204
204
paolo
https://www.libraesva.com/wp-content/uploads/2021/10/Libraesva_logo_RGB-bianco.png
paolo
2011-05-07 12:39:03
2015-01-02 19:20:22
VBspam Award: One year of Top performances!